Submit this form or email us your specifications for a prompt technical review and quotation.
KR Electronics sells both custom filter designs as well as "standard" already designed filters.

To request a quote on standard parts just enter the part numbers and quantities in the comments box.

A valid quotation from us is required prior to ordering.
The quotation will state the price, any additional charges or fees, lead time and payment terms.

Both domestic and international customers may purchase directly from us. We do not have any international distributors. We can use authorized domestic distributors when required but they do not stock product.

Filters are built to order and are typically not in stock. Lead times depend on a number of factors such as order size, filter type, etc. Often we can supply prototypes with a quick turnaround within 1 week if necessary. If the quoted delivery does not meet your requirements, please let us know.
Bandpass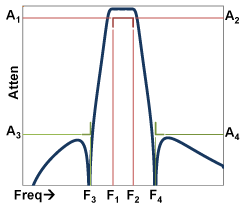 Highpass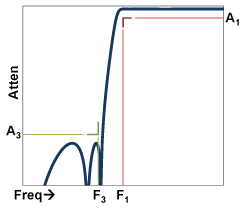 Lowpass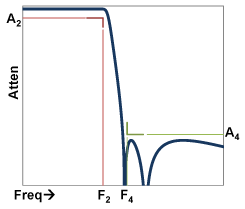 Notch