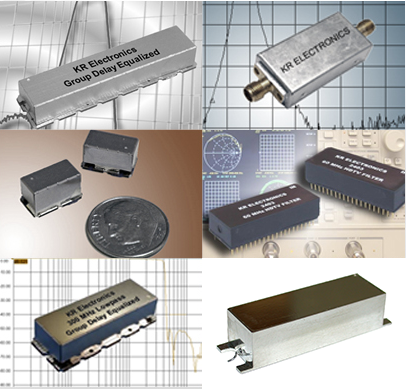 Designer and manufacturer
of custom military and
commercial filters since 1973
Products are designed and manufactured in the

USA
ISO 9001 Certified
J-STD-001 Certified
Custom & Standard Filters
Providing Innovative Filter Solutions Since 1973
KR Electronics designs and manufactures high quality filters for both the commercial and military markets. KR Electronics is ISO 9001:2015 certified.
KR Electronics manufactures all filter types and individually synthesizes filters for special applications. State of the art computer synthesis, analysis and test methods are used to meet the most challenging specifications.
On the following pages you will find more information on some of our products. The products shown are a small representation of the thousands of filters designed and manufactured. Choose from one of our standard filters or let us modify or design a filter to meet your exact requirements.
E-mail, fax or call with your specifications and receive a technical review, often including simulation results and a prompt quotation.
Our Expertise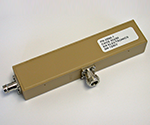 Military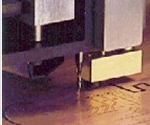 Custom Design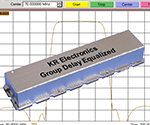 Group Delay Equalized Filters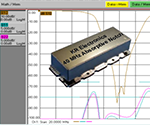 Absorptive Filters
Industries and Applications
Military
Commercial
Medical
Communication
Radar
PTC Positive Train Control
Navigation